HOME >> 海外出版社刊 洋書販売 新着書籍 >>
Honey Bee Medicine for the Veterinary Practitioner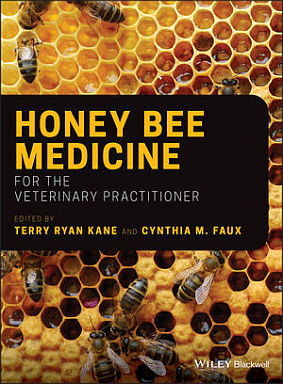 Wiley-Blackwell
| | | |
| --- | --- | --- |
| Editor | : | Terry Ryan Kane / Cynthia M. Faux |
価格:28,710円 (本体 26,100円+税) 送料サービス
・Release: 2021
・ISBN: 9781119583370
・420 Pages
・Trim Size: Hardcover
Description
An essential guide to the health care of honey bees
Honey Bee Medicine for the Veterinary Practitioner offers an authoritative guide to honey bee health and hive management. Designed for veterinarians and other professionals, the book presents information useful for answering commonly asked questions and for facilitating hive examinations.
The book covers a wide range of topics including basic husbandry, equipment and safety, anatomy, genetics, the diagnosis and management of disease. It also includes up to date information on Varroa and other bee pests, introduces honey bee pharmacology and toxicology, and addresses native bee ecology. This new resource:
Offers a guide to veterinary care of honey bees
Provides information on basic husbandry, examination techniques, nutrition, and more
Discusses how to successfully handle questions and 'hive calls'
Includes helpful photographs, line drawings, tables, and graphs
Written for veterinary practitioners, veterinary students, veterinary technicians, scientists, and apiarists, Honey Bee Medicine for the Veterinary Practitioner is a comprehensive and practical book on honey bee health.