HOME >> 海外出版社刊 洋書販売 新着書籍 >>
Clinical Laboratory Animal Medicine: An Introduction, 5E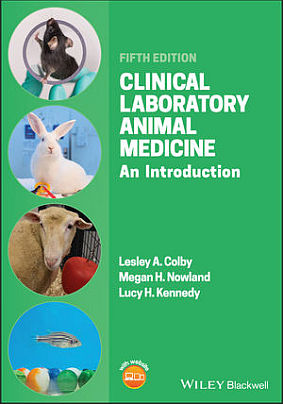 Wiley-Blackwell
| | | |
| --- | --- | --- |
| Author | : | Lesley A. Colby / Megan H. Nowland / Lucy H. Kennedy |
価格:12,100円 (本体 11,000円+税) 送料サービス
・Release: 2019
・ISBN: 9781119489566
・504 Pages
・Trim Size: 178 X 23 X 249
The revised fifth edition of Clinical Laboratory Animal Medicine: An Introduction is an accessible guide to basic information for conducting animal research safely and responsibly. It includes a review of the unique anatomic and physiologic characteristics of laboratory animals, husbandry practices, and veterinary care of many animals frequently used in research, including rodents, rabbits, ferrets, zebrafish, nonhuman primates, and agricultural animals.
The updated fifth edition adds two new chapters on zebrafish and large animals, new information on transgenic models and genetic editing, and expanded coverage of environmental enrichment and pain management. The book presents helpful tip boxes, images, and review questions to aid in comprehension and learning, and a companion website provides editable review questions and answers, instructional PowerPoints, and additional images not found in the book. This important text:
Provides a complete introduction to laboratory animal husbandry, diseases, and treatments
Offers a user-friendly format with helpful content that highlights important concepts
Contains new knowledge relating to technical methodologies, diseases, drug dosages, laws and regulations, and organizations
Covers information on regulations, facilities, equipment, housing, and research variables as well as veterinary care
Includes new chapters on zebrafish and cattle, sheep, goats, and pigs
Written for veterinary technicians, veterinary students, practicing veterinarians, and research scientists, the fifth edition of Clinical Laboratory Animal Medicine continues to offer an essential guide to the ethical treatment and anatomic and physiological characteristics of research animals.