HOME >> 海外出版社刊 洋書販売 新着書籍 >>
Small Animal Clinical Techniques, 2E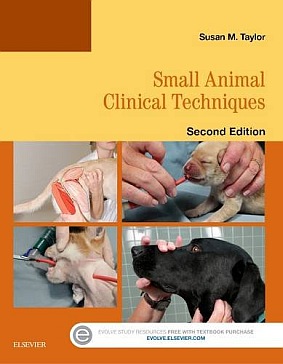 See how to confidently care for small animal patients with Taylor's clear instructions, procedural videos, and new images. Featuring more than 60 techniques and procedures, Small Animal Clinical Techniques, 2nd Edition provides a highly visual, step-by-step guide to the diagnostic and therapeutic clinical techniques essential to small animal practice. Each procedure walks you through the purpose, indications, contraindications and concerns, complications, special anatomy, equipment, restraint, and procedure techniques. And interactive learning modules on the companion website help you master the skills you need to succeed on the job.
New to This Edition
・

NEW! Evolve website with interactive modules and videos showing clinical techniques

lets you access the modules and videos anywhere, anytime.
・

NEW! More procedural videos showing visual-dependent techniques

, such as a neurologic exam, help illustrate the complexities of procedures that are all about movement.
・

UPDATED! New images to accompany updated and added procedures

, including more high quality photos with line drawing overlays, keep procedures relevant and modern.
Key Features
・

More than 60 of the most common procedures performed by vet techs and assistants

are covered in a clear, concise, and engaging way to help improve your understanding.
・

A consistent approach to all procedures

with step-by-step instructions, principles, and photographs allows you to think logically and perform the skills well.
・

Over 800 full-color drawings and photographs

, overlaid with line drawings to further clarify the musculature and circulatory systems beneath the skin of the patient, reinforce visual understanding of key concepts.